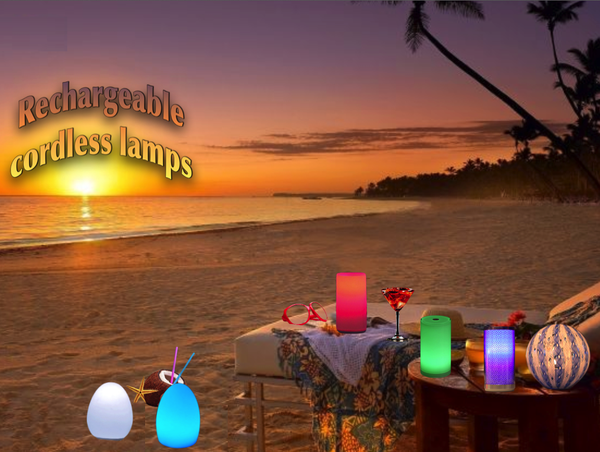 Optimize this relaxing, click the video before we read.


With the arrival of summer, we are pleased to introduce our table lamps for professional cordless rechargeable (hotel, restaurant, spa, disco ...)


Brighten up your summer table, your decks, your gardens, the pool, the beach with table lamps Rechargeable Wireless.


Practice and without constraint, lamps wireless transportable and you avoid the installation of electrical outlets. IP44 standards.


Business Solutions rechargeable wireless lighting for your tables and outdoor spaces, dedicated to jobs in hotels and restaurants ...


LED Lamps Rechargeable Cordless glass indoor / outdoor PRESTIGE line


LED lamps inside unbreakable wireless rechargeable / outside line PREMIUM


Do not hesitate to contact us for any further information.