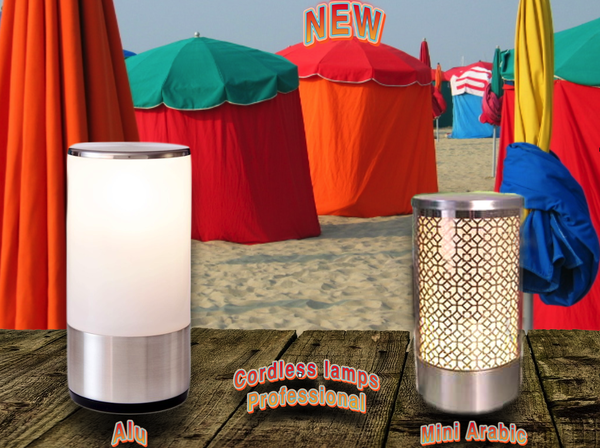 New table lamps wireless for professionals.
Just before the new season was here two; in the Prestige range we present "Alu" and in the Premium Range "Mini Arabic."
Alu, a clean design classy and contemporary, is made ​​of acrylic and aluminum
Arabic Mini is acrylic and the line is also very modern design.
Do not hesitate to contact us for any further information.